Sherlok helps mortgage brokers keep their clients for longer, protect their trail book income, and generate valuable refinancing leads.
Less than 20% of a broker's customers will refinance with their existing broker. Their refinance journey could be triggered by marketing, interest rate news or something that happened in their life. Often, they don't think about their broker when they go through that process.
Sherlok helps brokers reach out to their customers proactively, before they start thinking about refinancing.
In short, Sherlok's platform does three key things for mortgage brokers:
Predict churn: Sherlok predicts which customers are likely to leave their broker and alerts the broker so they can take action to retain the customer.
Reprice loans automatically: Sherlok monitors interest rates, detects when homeowners could be on a lower rate with their current lender, and automatically reprices the home loan on the brokers' behalf.
Generate refinancing leads: Sherlok compares clients' rates against other lender rates, identifies valuable refinancing opportunities from the broker's existing trail book, and sends these leads straight to the broker's inbox.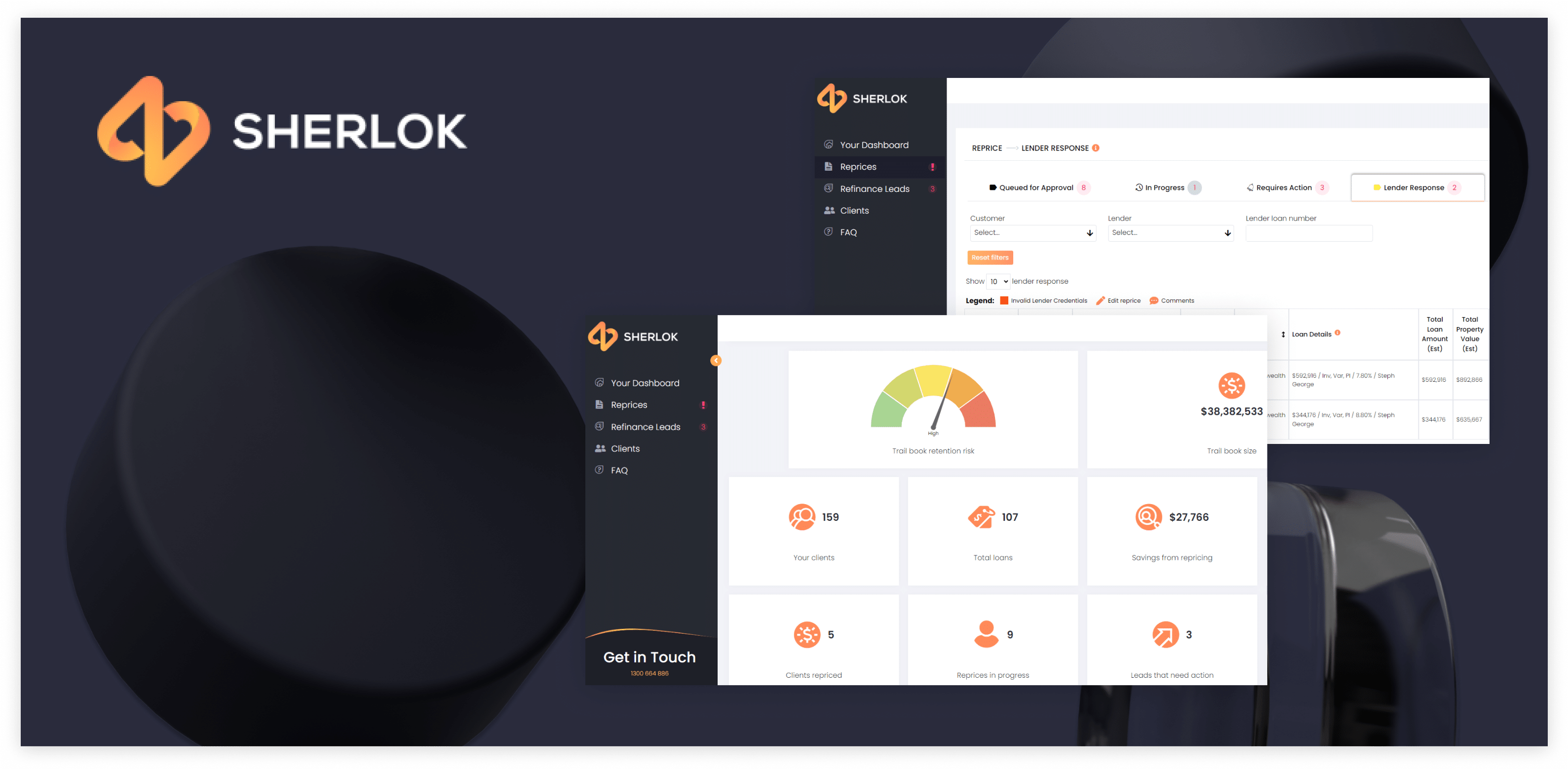 How Sherlok uses Open Banking
Sherlok uses two types of Open Banking data to power its services:
Customer data: Sherlok monitors the customer's product and transaction data to predict churn. They track changes in interest rates, lump sum payments, and product changes, among other things, to make these predictions.
Product Reference data: Publicly available product data APIs power Sherlok's comparisons for refinancing
Sherlok is a Trusted Adviser under the Consumer Data Right. Customers share their data with Sherlok, who uses it for processing and repricing. As a Trusted Adviser, the company can easily share the data with its broker clients and use it in refinance applications.
The benefits of Open Banking
Open Banking provides a real-time, always up-to-date view of customers' financial information. This means that changes in customers' circumstances are instantly taken into account in churn prediction, and it enables Sherlok to automate the repricing and refinancing process.
---
This case study is part of 'The State of Open Banking 2024', an industry report by Open Banking provider Frollo. The report provides a pulse check of the Australian Open Banking industry and an overview of exciting new use cases – some of which are Frollo clients, some of which aren't. Sherlok is not a Frollo client.